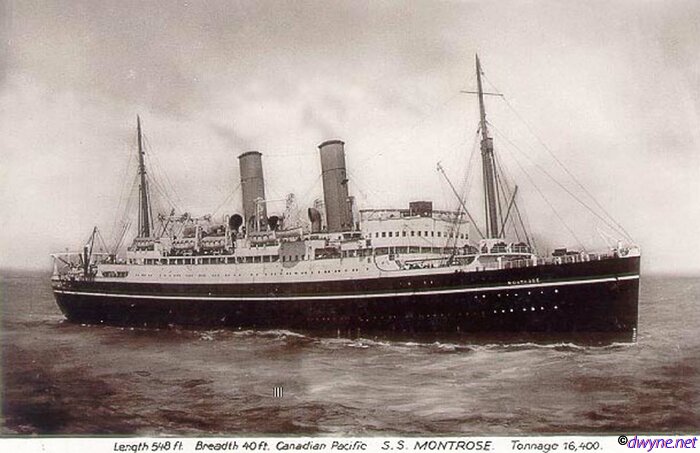 Please look at the S/S Montrose Collection for interior views of this ship.
My Father J. W. Dwyne (b1901) sailed to Canada from Liverpool on the Montrose on 11 Dec 1936 and arrived in Halifax Pier 21 on 21 Dec 1936.
The Montrose was launched on 14 Dec 1920, Glasgow, Scotland. On 2 Dec 1940 while operating as HMS Forfar Montrose was torpedoed and sunk about 500 nautical miles west of Ireland.
---